Why Do You Need A Project Scope Statement?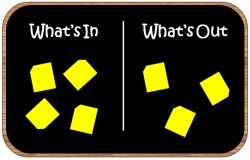 Project Scope Management
Creating a detailed Project Scope Statement will help you lead your project to success.
It does this in three ways...
It defines the boundaries of your project
It ensures a common understanding of the project among stakeholders
It helps manage scope creep
Defines the Boundaries of Your Project
First, the scope statement clearly specifies what your project will deliver and what it won't deliver.
In other words, it describes what's included in the project and what is excluded. As a result, it forms the basis for the project plan.
Ensures a Common Understanding of the Project Among Stakeholders
In addition to being the foundation of your project plan, the scope statement will also help make sure all key stakeholders are on the same page.
By setting proper expectations with your stakeholders you can reduce the chances of misunderstandings arising later and possibly derailing the entire project.
Helps Manage Scope Creep
And finally, another way the project scope description can help you manage your project effectively is to use it as a guide to evaluate all change requests that are made.
If the change request is outside the defined boundaries of the project, it should be rejected. This will help you control scope creep.
How to Write an Effective Scope Statement
In order to be effective, the scope statement should include the following information...
Product Scope Description: A customer-oriented description of what your project will deliver. This is the product, service, or result described in the project charter and requirements description.
Product Acceptance Criteria: The criteria that will be used for determining if the product, service, or result has met the requirements. This should also include the evaluation process that will be used to accept the product.
Project Deliverables: This includes any product-specific deliverables and the supporting deliverables such as the project plan and project status reports.
Project Exclusions: Identifies any elements that are excluded from the project. This section is important for managing stakeholder expectations.
Project Constraints: Lists any constraints that will limit the project team's options. For example, this could include a pre-determined budget, customer schedule requirements, or contractual provisions.
Project Assumptions: Lists any assumptions associated with the scope and the potential impact those assumptions will have if they turn out to be false.
This important project scope management activity needs to be done to a level of detail that it provides clarity about what the project will deliver. You want to avoid leaving elements of the project scope so vague that they will be open to interpretation.
Creating a detailed project scope statement will help you successfully manage your projects by clearly defining the boundaries of your project, keeping key stakeholders on the same page, and providing a basis for controlling project change requests.
Whatever you do, don't skip this step!