Effective Project Management Skills Can Supercharge Your Career
In today's business environment, work get's done through projects. Whether your official job title includes the words "Project Manager" or not, your ability to successfully manage a project is critical for your success.
The purpose of this website is to help you develop and improve your project management skills.
Are you interested in...
Delivering business results
Enabling and helping others succeed
Getting more done in less time
Building your professional reputation
Understanding project management principles can help you excel in each of these areas.
To effectively manage a project you will need to develop your abilities beyond what are considered typical project management skills.
To be effective, you will need to focus on three types of skills...
Project Skills

Project managers have developed many tools and techniques over the years. A basic understanding of typical PM skills such as schedule management and scope management will help you organize and control your project effectively.

Interpersonal Skills

Projects involve many stakeholders, from project team members to external clients. Interpersonal skills such as leadership and communication are critical for effective interaction with these stakeholders to ensure your project's success.

Personal Effectiveness Skills

You're a busy person. Mastery of personal effectiveness skills, such as time management and goal setting, will enable you to lead projects effectively and get the results that will build your professional reputation.
Project management skills consist of the combined skills from these three areas.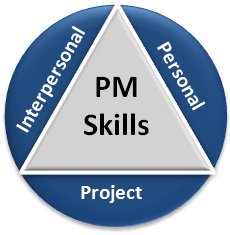 Accelerate Your Career
Developing your project manager skills can accelerate the achievement of your professional goals.
Imagine...
Your projects are well organized and exceed stakeholder expectations
People volunteer to work on initiatives you lead
Your personal effectiveness allows you to succeed without being stressed out
Executives and clients ask for you by name to lead their key projects
If you take the time to improve your PM skills, you WILL stand out from your peers!
Are You Ready To Get Results?
It's not a matter of IF you will be called on to manage and lead a project. It's a matter of WHEN.
Will you be ready when the opportunity to manage a critical project arrives?
Don't be an accidental project manager. Take control of your career by making the conscience choice to improve your project management skills today...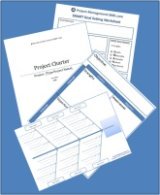 Subscribe to Project Success Tips, my FREE Project Management Newsletter where I share information and techniques to help you successfully lead your projects.
As a BONUS for signing up, you'll receive access to my Subscribers Only Download Page! This is where you can download all of my FREE project management templates, worksheets and other goodies.
Don't wait...
Project Management 101
Project Skills
Interpersonal Skills
Personal Effectiveness Skills