MY MISSION

To help Aspiring Project Managers become Project Management Rock Stars!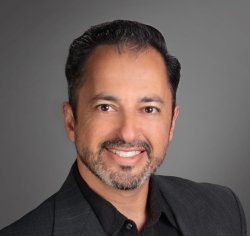 I'm Michael A. Martinez, the creator, writer and editor of the information you'll find on Project-Management-Skills.com.
I've been involved in projects and project management for more than 20 years.
My first experience with formal project management was while I was a cadet at the U.S. Air Force Academy - gotta love those group projects! However, it wasn't until after my time in the Air Force that I really got immersed into the "Project Life".
I started off as a Software Design Engineer, but soon found my true calling was leading project teams. Over the years I've led many types of projects, including software development, system integration, network deployment, process improvement and service delivery projects. These projects have ranged from small projects to multi-million dollar projects, from single-site projects to multi-national projects.
Currently, I spend my time leading a team of Project Managers responsible for service delivery projects to North American wireless operators and continuing to develop and build Project-Management-Skills.com.
In addition to the practical experience I've gained working in the Project Management trenches, I also earned an MBA with a concentration in Program and Project Management from the University of Texas at Dallas and Project Management Professional (PMP) certification from the Project Management Institute.
This site is where I show you how I've been able to successfully manage projects and lead project teams while figuring out ways to maintain a balanced life. This is the place for me to share what I've seen, what I've done, and the lessons I've learned.
More importantly, this site is about you... how to develop and improve your project management skills so you can get results in less time in order to reach your own goals.
Thanks for visiting!