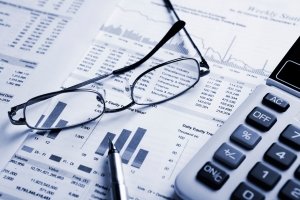 Project Cost Management
Project cost management is one of the most important aspects of project management that you need to master. It includes activities and tools to help you complete your project within the approved budget.
To manage your project costs effectively, there are three key processes you need to be able to perform...
Project Cost Estimating
Project Cost Budgeting
Project Cost Control
Project Cost Estimating

Module 7 of the PM PrepCast is all about Project Cost Management.
Consider this study program if you're preparing to take your CAPM or PMP Certification exam.
Disclosure:  I may receive a commission if you purchase the PM PrepCast with this link.
Project cost estimating is the process of approximating how much it will cost to complete the project activities. Usually the cost is measured in currency such as the dollar, euro, or yen. But in some situations it could be measured using other units, such as staff hours.
When developing a cost estimate, you need to consider all of the resources that will be used by the project. For example...
Labor
Materials
Equipment
Services
Facilities
For some projects, you may even need to consider items such as an
inflation allowance
or
contingency costs
Project Cost Budgeting
Once you've estimated the costs for all of the project activities, you will have the information you need to create your project's cost baseline. The approved cost baseline forms the budget for your project.
The cost baseline for your project is made by combining the cost estimates of the individual activities over the life of the project. Your project's expenditures will be measured against this baseline.
Project Cost Estimating and the Cost Baseline
In addition to using the cost baseline as a performance measure, for longer duration projects, it can also be used to determine and justify project funding.
Keep in mind that if the scope of the project changes, the cost baseline and approved budget should be modified accordingly.
Project Cost Control
Once you have an approved budget and cost baseline, your project is ready to move into the execution phase.
During the execution phase of your project, you will need to monitor the status of the activities. Any deviation to schedule, quality, or scope for an activity will most likely have a cost impact. For this reason, project cost control requires you to check the overall status of each activity.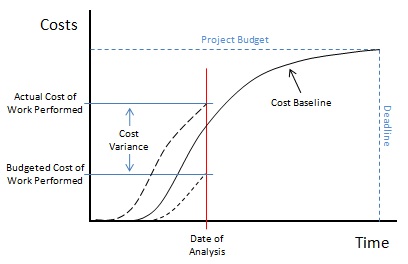 Project Cost Management and Cost Variance

Pass your PMP Exam!
The PM Exam Simulator is an online exam simulator.
Realistic exam sample questions so you can pass your CAPM or PMP Certification exam.
Disclosure:  I may receive a commission if you purchase the PM Exam Simulator with this link.
You will need to evaluate the current status against the baseline to determine any cost variance for the project...
Is it progressing as planned?
Is it meeting quality targets?
Are its costs as planned?
And so on...
This information will tell you how your project is performing. It will help you determine if any corrective action is needed and enable you to forecast the project's total costs at completion. If the project is too far out of line from the cost performance baseline, you may need to change your plan.
You can find more articles about Project Cost Management below.